Myths and Stories of Europe!, 3. - 16.5.2020, Valcea, Romania
The main aim is promoting European cultural heritage among our pupils determining them to improve their school success. Using stories as a core element is a safe way to raise students' interest in the project topic and encouraging them to bring their contribution. Students have an innate love of stories, fairy tales and myths.As a teaching tool, storytelling helps in developing imagination, creativity, empathy, respect, tolerance, appreciation for different cultures and in encouraging a positive attitude among people no matter the country, religion and race. Implementing activities using the VARK model promoted by Neil Fleming will make the project approachable to a wide variety of students. Bringing together students with different personalities and visions, having a greater impact when creating the project products.
Hľadáme 8 účastníkov vo veku od 17 - 21 rokov a 2 lídrov od 18 rokov
Living Together, 18. - 25.5.2020, Ioannina, Greece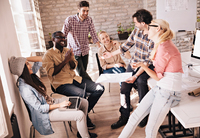 Living Together is a project that will be hosted for first time inside the structure of unaccompanied minors refugees at Ioannina. For a week 18-25 May 2020, young Europeans will live together with young refugges who will participate in youth exchange. Eating together, playing together, recieve the exactly same education, talking together about their dreams and future. Without discrimination in a simulation of European society as it should be.
Hľadáme 6 účastníkov vo veku od 18 - 30 rokov a 1 lídra od 18 rokov
Game Exchange, 15. - 21.06.2020, Tallin, Estonia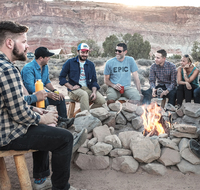 The international Contact Making Event "Game Exchange" aims to enhance the quality of cooperation among youth organizations working or having a desire to work with game-based learning through providing space for exchange of best practices in game-based learning, building trust among organization representatives and developing a common cooperation plan among organizations.

To exchange best practices of youth work based on the experiences of local and international activities of partner organizations using game-based learning.

Hľadáme 2 pracovníkov s mládežou od 18 rokov