Napíšte nám v prípade záujmu o niektorí z projektov
Ecodaily!, 23.-29.9.2019, Litija, Slovenia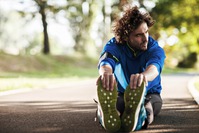 On this exchange we would like to adress the attitude we have towards different things in life; how do we dress, what do we eat, what do we do with trash, what kind of products do we buy in what kind of packaging... We would like to ask ourselves, what is sustainability, is there just one view of it, or many more, and if, which are effective? We would like to encourage young people, to share their good and bad practices in their local communities, to see other perspectives to sustainability and to become even more aware of current situation and their own role in it.
Hľadáme 2 účastníkov od 16 rokov
Social Economy: opportunities and challenges for youth entrepreneurship, 8.-14.10.2019, Mytilene, Lesvos Island, Greece

This project aims, in cooperation with the participants, to provide young people with knowledge, skills and practices in order for them to see in a pragmatic way that the developmental model through alternative and social economy is viable and sustainable, supporting both themselves and society. Through activities based on the principles and methodology of non-formal education, the program will promote and encourage the participants initiative to share experiences and knowledge and will strengthen the view that the need for a new model of growth through forms of youth social entrepreneurship, especially in rural and semi-urban areas, makes support for the social economy and education a prerequisite. The central idea of the program is that the creation of social enterprises of young citizens can lead to social efficiency and prosperity, tackling exclusion issues.

Prihlasovanie uzatvorené
Help the Homeless, 5.-13.10.2019, Birmingham, UK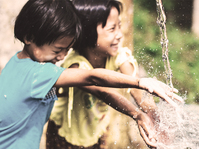 'Help the Homeless' would allow participants from across Europe to meet, learn about and discuss the topic of homelessness. With events such as the global financial crisis harming careers and economic livelihoods, it is necessary for people to help those affected by it most. We will educate participants about issues of discrimination in the workplace (which may prevent people from getting jobs and so able to afford a house), stigma and hate speech (towards homeless individuals, thus resulting in mental health obstacles), and also how homelessness may affect the genders differently (for example, women are more likely to be trafficked). By providing participants with relevant knowledge, skills and competences, they will be encouraged to combat the prevalence of homelessness and help to improve the livelihoods of those who need it the most.

Hľadáme 2 účastníkov od 18 rokov
Stay Offline, 10.-21.10.2019, Paphos, Cyprus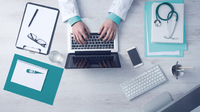 The project "Stay offline'' is a youth exchange with main goal the reduction of wasted time on the Internet and the proper use of the Internet as a significant tool that we use in our everyday life and in our work. In 12 days you will create, play and ABOUT experiment within an intercultural group of 60 youth from 8 different countries.
Prihlasovanie uzatvorené
Imagine your Dance, 14.-20.10.2019, Navarra, Spain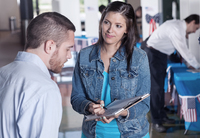 The training is about developing a creative connection with nature and oneself through dance​, ​photography and much more. The proposed activities aim to provide a creative and enriching experience that promotes the personal growth of the youth workers and their capacity to generate their own activities. In the creative process, sensitivity, intimacy experience and the concerns of the moment are combined. This training will offer activities and tools that allow a connection with nature and oneself through differents activities of self-expression like movement and image. The goal is to provide a creative and enriching experience, as well as a source of tools for youthworkers.
Hľadáme 2 pracovníkov s mládežou od 18 rokov
The Power of Human Rights, 15.-20.10.2019, Lommel, Belgium

The training course will mobilize youth workers, and subsequently the European communities, and empowering them with the knowledge, attitudes, values and skills they need to exercise those rights, and to respect and defend the rights of others. After this TC, the youth workers will have the knowledge and be able to implement their own workshops about human rights with the youngsters in their organizations.
Hľadáme 1 pracovníka s mládežou od 18 rokov
Tree of Life, 15.-24.10.2019, Hopeland, Argos, Greece

During the 8 days, 35 young people will have the opportunity to exchange opinions about sustainable challenges, acquire new skills and techniques through practical experience of a simulative sustainable community in a holistic way and working in teams to create new projects for their communities through the experience they gained. The purpose is through this experience to promote change and initiatives to solve the sustainability challenges around us.
Hľadáme 2 účastníkov od 18 rokov
Present work future steps, 29.10.-3.11.2019, Murzasihle, Poland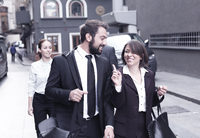 This contact seminar will aim:
- To share realities in our home states and reflect on the opportunities of HRE and intercultural learning as potential driving force in advocating democracy,
- To explore the meaning of social diplomacy in current social and political situations in different countries, to identify its potential, limits, challenges and current state,
- To brainstorm the competences of educators which need to be developed/ enhanced in nowadays situation (e.g. political competence etc.),
- To develop joint initiatives for educators aiming at strengthening our capacities in HRE and intercultural learning.

Hľadáme 3 účastníkov od 20 rokov
Intimate Responsibility, 10.-17.11.2019, Ząb, Poland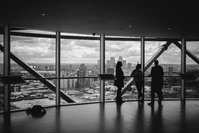 The main goal of the project is to concentrate on building normal, mature attitudes towards intercourse, relationships and parenthood (including making informed decisions about it).
The action is also aimed at preventing risky sexual behavior and health promotion. Joint training is aimed at improving the skills of professionals working with youth (pedagogues, psychologists, social workers) in the field of sex education, how to provide reliable information to young people about their sexuality and prevention of inappropriate attitudes and behaviors.
Hľadáme 3 pracovníkov s mládežou od 18 rokov
All Equal, 15.-30.11.2019, Craiova, Romania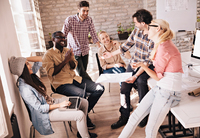 OBJECTIVE 1: Training in the development of the skills of 38 youth workers from 9 countries to use PSIHODRAMA, THEATER PLAYBACK and PHOTOVOICE as non-formal methods of inclusion in working with young Roma for 14 days.
OBJECTIVE 2: Acquiring abilities to organize, implement and evaluate inclusion activities of Roma youth based on 4 game typologies using the three methods for 38 youth workers from 9 countries for 14 days.
OBJECTIVE 3: To initiate and maintain a All Equall network of 38 youth workers from 9 countries, specializing in the implementation of non-formal education activities for the inclusion of Roma young people over 6 months.
Hľadáme 4 účastníkov od 18 rokov
Plan an Idea, Grow a Business!, 18.-26.11.2019, Denizli, Turkey

About the project: We have divided the activities into 3 parts in our project. In the first part, we have included activities that will make the participants understand the concept of nature better and increase their awareness towards the protection of the nature. Then we tell the participants about the concepts of entrepreneurship and ecoentrepreneurship giving examples of real life experiences in these cases. In the last part of our project, we have planned to include ideas of works that will enable the participants to use their knowledges that they have gained in order to complete their learning processes in the most effective way.
Prihlasovanie uzatvorené
Top Skils That Entrepreneurs Need, 1.- 7.12.2019, Konya, Turkey

Objectives:
- to teach 26 participants from different countries: Turkey, Poland, Slovakia, Romania, Lithuania, Portugal to work on their business idea under the guidance of the experienced entrepreneur and learn 16 compulsory entrepreneurial skills
- to deliver all training materials to local trainers for further use and dissemination
Participant on the training will actively upgrade their business idea, test it while they are learning new soft skills.
Hľadáme 4 pracovníkov s mládežou od 18 rokov