Napíšte nám v prípade záujmu o niektorí z projektov
My story My strength, 16. - 22.2.2020, Zakopane, Poland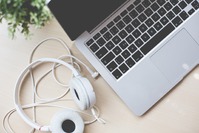 My story My strength is a youth exchange aimed on young people with fewer opportunities who have to face some obstacles in their lives- social, economic, cultural, educational.
Its a partnership between Poland, Jordan and Slovakia. By the method of storytelling participants will overcome the problems they face and by the end of the project create 22 digital stories which show power of young people, confidence and self-respect. It will also support media literacy.
Prihlasovanie uzatvorené
Beginner's Guide to Youth Work, 29.02. - 09.03.2020, Prague, Czech Republic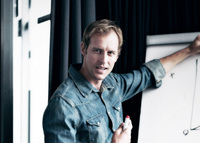 The training course Beginner's Guide to Youth Work aims to gather youth workers in order to work on their leadership skills, get more knowledge about the area of youth work and gain more motivation to work with young people. The target group of the project are young leaders who are starting to be active in youth work and need to gain more experience in order to turn into independent "leaders" that are able to organize activities on their own. After the project, the participants will feel more confident about their leadership skills and they will work with young people on a more professional level.
Prihlasovanie uzatvorené
AENEAS, 24. - 30.3.2020, Palermo, Italy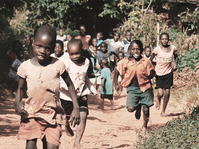 Participants will experience a full immersion of performing arts and non-formal sessions:
- introduction to themes of migration, anti-discrimination, social inclusion and European awareness to help participants think about a more inclusive Europe, and to take more proactive action at their local level, developing their understanding and experience of European citizenship;
- visits to local centres working with migrant youth or young people with fewer opportunities to develop participants' knowledge of good practices to contrast radicalisation and xenophobia;
- theatre, music and dance as means of intercultural dialogue to develop participants' awareness on discrimination and exclusion through non-formal learning methods namely theatre and creativity;
Hľadáme ešte 2 účastníkov vo veku od 18 rokov
They have just colourful lives, 2. - 9.4.2029, Tekirdag, Turkey

The content of this project is based on the cultural richness of the European Union and the contribution of the individuals of Roma ethnic origin to this culture and their integration. In addition, it includes elements of personal development and awareness. The aims of the project are:
-Raising awareness among young people of the European Union regarding minorities and their integration,
-Contributing to the prevention of the concepts of ethnic nationalism and discrimination, strengthening equality and law in the countries of the European Union,
- Providing young people with the opportunity to learn more about the Roma minority and to get rid of the prejudices about this minority group.
Hľadáme 4 účastníkov vo veku od 17-28 rokov + 1 lídra skupiny (18+)
Volunteering Projects Managment, 23. - 29.4.2020, Bulgaria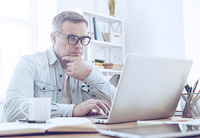 The specific objectives of the Volunteering Project Management seminar are as follows:
- providing principal information on volunteer projects, basic documents defining rights, responsibilities and roles of the main stakeholders involved
- deepening knowledge of the overall process of managing volunteering projects, and acquiring the skills to effectively structure activities throughout the project cycle
- sharing practical and useful advice from experience in volunteering projects
Hľadáme 2 pracovníkov s mládežou od 18 rokov
We Do Care about Recyclables, 3. - 9.5.2020, Msida, Malta

Groups of young people will get together in Malta to learn about recyclable materials collection in each country. During that time they will:
- Present the existing recycling system in each country;
- Visit Wasteserve Malta - the Maltese authority responsible for collection - and processing plant;
- Talk to LESA (Local Enforcement System Agency) and GreenPack;
- Collect recyclables from a selected public place (park, beach, streets) in the town of Msida;
Hľadáme 3 účastníkov vo veku od 18 do 25 rokov
Game Exchange, 15. - 21.06.2020, Tallin, Estonia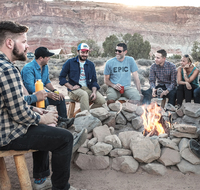 The international Contact Making Event "Game Exchange" aims to enhance the quality of cooperation among youth organizations working or having a desire to work with game-based learning through providing space for exchange of best practices in game-based learning, building trust among organization representatives and developing a common cooperation plan among organizations.

To exchange best practices of youth work based on the experiences of local and international activities of partner organizations using game-based learning.

Hľadáme 1 pracovníka s mládežou od 18 rokov