Napíšte nám v prípade záujmu o niektorí z projektov
Intimate Responsibility, 10.-17.11.2019, Ząb, Poland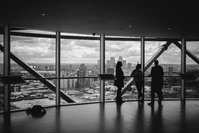 The main goal of the training course is to concentrate on building normal, mature attitudes towards intercourse, relationships and parenthood (including making informed decisions about it).
The action is also aimed at preventing risky sexual behavior and health promotion. Joint training is aimed at improving the skills of professionals working with youth (pedagogues, psychologists, social workers) in the field of sex education, how to provide reliable information to young people about their sexuality and prevention of inappropriate attitudes and behaviors.
Hľadáme 2 pracovníkov s mládežou od 18 rokov
Volunteers Management, 11-17.11.2019, Plovdiv, Bulgaria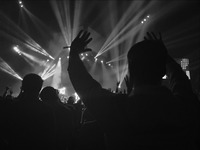 The training course "Volunteering from A to Z" project aims to improve and enhance the quality of the implementation of volunteer projects with a focus on ESC and thus ensure that the activities of these projects are achieved more effectively for both the main actors (volunteer, host organization, supporting organization, mentor, supervisor) as well as for the other affected - target group, local volunteers, local community, etc. We want to achieve clarity, understanding and successful implementation of all steps in delivering high quality, meaningful and balanced service-learning volunteer projects by partner organizations as well as provide space and opportunity for networking and collaboration in which organizations can help and support themselfs during the realization of their current and future volunteer projects.

Hľadáme 1 pracovníka s mládežou od 18 rokov
All Equal, 15.-30.11.2019, Craiova, Romania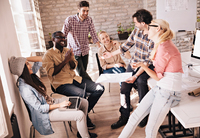 OBJECTIVE 1: Training in the development of the skills of 38 youth workers from 9 countries to use PSYCHODRAMA, THEATER PLAYBACK and PHOTOVOICE as non-formal methods of inclusion in working with young Roma for 14 days.
OBJECTIVE 2: Acquiring abilities to organize, implement and evaluate inclusion activities of Roma youth based on 4 game typologies using the three methods for 38 youth workers from 9 countries for 14 days.
OBJECTIVE 3: To initiate and maintain a All Equall network of 38 youth workers from 9 countries, specializing in the implementation of non-formal education activities for the inclusion of Roma young people over 6 months.
Hľadáme 4 účastníkov od 18 rokov
Plan an Idea, Grow a Business!, 18.-26.11.2019, Denizli, Turkey

About the youth exchange: We have divided the activities into 3 parts in our project. In the first part, we have included activities that will make the participants understand the concept of nature better and increase their awareness towards the protection of the nature. Then we tell the participants about the concepts of entrepreneurship and ecoentrepreneurship giving examples of real life experiences in these cases. In the last part of our project, we have planned to include ideas of works that will enable the participants to use their knowledges that they have gained in order to complete their learning processes in the most effective way.
Prihlasovanie uzatvorené
Top Skils That Entrepreneurs Need, 1.- 7.12.2019, Konya, Turkey

Objectives of the training course:
- to teach 26 participants from different countries: Turkey, Poland, Slovakia, Romania, Lithuania, Portugal to work on their business idea under the guidance of the experienced entrepreneur and learn 16 compulsory entrepreneurial skills
- to deliver all training materials to local trainers for further use and dissemination
Participant on the training will actively upgrade their business idea, test it while they are learning new soft skills.
Prihlasovanie uzatvorené
Manifest, 02.-12.12.2019, Poiana Negrii, Romania
This youth exchange has as main aim to encourage the direct participants and the target groups from their home communities towards a tolerant behavior. It will spread friendly interaction, stimulate dialogue and promote the mobilities through Erasmus+, support diversity in all its forms, relying on the exchange of experience between young people.
Hľadáme 8 účastníkov od 18 rokov